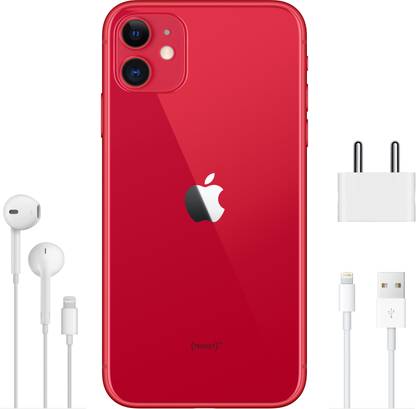 When Apple introduced it's iPhone 11, 11 Pro and 11 Pro Max, it came as a surprise that it's base model, the iPhone 11, started at just $699, £729 and AU $1,199 — $50 cheaper than last year's iPhone XR when it debuted. Because of the new lineup, the company also lowered the iPhone XR's price to $599, £629 and AU$1,049.
With the new price points in mind, we compare the new iPhone 11 with 2018's iPhone XR to see which phone is the better buy today. In short, despite the iPhone 11's better camera and more modern connectivity hardware, we prefer the iPhone XR. The iPhone XR is simply the better value and is worth saving $100 over the iPhone 11.
iPhone 11 is more future-proof, but benefits come later
The iPhone 11 has a new U1 chip for "spatial awareness," according to Apple, and it helps iPhones find other iPhones more precisely when they're in close proximity. The new chip also lets you "point your iPhone toward someone else's, and AirDrop will prioritize that device so you can share files faster." Many believe that the U1 chip is actually laying the groundwork for a long-rumoured Apple tile tracker.
The iPhone 11 has Gigabit LTE, an advanced version of 4G LTE. Gigabit LTE is really fast and can reach peak speeds of 1 gigabit per second, which is about the same speed as a landline internet connection. Apple introduced Gigabit LTE to its iPhone XS and XS Max in 2017, but the iPhone XR was oddly left out of the update. But the iPhone 11 has it, and while you likely won't reach those speeds all the time, your overall speed is going to be faster than an older phone, and you have a lot more clearance when it comes to potential speed.
The iPhone 11 comes in a 256GB model. At $849, £879 and AU$1,449 it's more expensive, but if you take a lot of photos and shoot a lot of videos, the extra onboard storage will come in handy — especially if you don't really use cloud storage. Currently, Apple only sells 64GB and 128GB models of the iPhone XR.
IPHONE 11 VS. IPHONE XR SPECS
iPhone 11
iPhone XR
Display size, resolution
6.1-inch LCD Liquid Retina; 1,792×828 pixels
6.1-inch LCD Retina Display; 1,792×828 pixels
Pixel density
326ppi
326ppi
Dimensions (inches)
5.94×2.98×0.33 in.
5.9×3.0x0.33 in.
Dimensions (millimetres)
150.9×75.7×8.3 mm
150.9×75.7×8.3 mm
Weight (ounces, grams)
6.84 oz.; 194g
6.8oz.; 194g
Mobile software
iOS 13
iOS 12 (can update to iOS 13)
Camera
12-megapixel (wide), 12-megapixel (ultra-wide)
12-megapixel (wide)
Front-facing camera
12-megapixel with Face ID
7-megapixel with Face ID
Video capture
4K
4K
Processor
Apple A13 Bionic
Apple A12 Bionic
Storage
64GB, 128GB, 256GB
64GB, 128GB
RAM
Not disclosed
Not disclosed
Expandable storage
None
None
Battery
3,142 mAh (not officially disclosed by Apple)
2,942 mAh (not officially disclosed by Apple)
Fingerprint sensor
None (Face ID)
None (Face ID)
Connector
Lightning
Lightning
Headphone jack
No
No
Special features
Water-resistant (IP68); dual-SIM capabilities (nano-SIM and e-SIM); wireless charging
Water-resistant (IP67); dual-SIM capabilities (nano-SIM and e-SIM); wireless charging
Price off-contract (USD)
$699 (64GB), $749 (128GB), $849 (256GB)
$599 (64GB), $649 (128GB)
Price (GBP)
£729 (64GB), £779 (128GB), £879 (256GB)
£629 (64GB), £679 (128GB)
Price (AUD)
AU$1,199 (64GB), AU$1,279 (128GB), AU$1,449 (256GB)
AU$1,049 (64GB), AU$1,129 (128GB)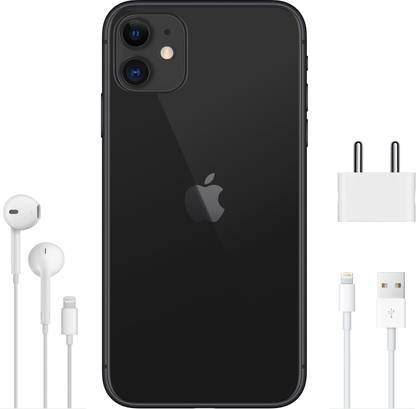 With dual rear cameras, Night Mode shooting and a 12-megapixel front-facing shooter, the iPhone 11 does have more tricks up its sleeves for photos and videos. But compared to the iPhone XR, which already takes fantastic pictures and video, the advantages are slight for the extra $100 you'll pay. In addition, the iPhone 11 has a new U1 chip and Wi-Fi 6 and Gigabit LTE capabilities. You will see these next-gen features in future iPhones and Android devices, so if you want to have a modern phone for the next few years, the iPhone 11 is the best bet. But because Wi-Fi 6 and Gigabit LTE are not fully built-out networks yet, you won't see any immediate advantages — another reason why we still prefer the iPhone XR. Read Apple iPhone 11 review